Pictures from Vacation Part 1
Ok ladies and gents - let's try this again see I had it all ready to post accidently hit backspace and it took me back to the previous page and lost everything -sobs-
so them from the top (after I run to photo bucket and re-get all the image codes I lost)
To give a brief introduction of everyone - Juli is my stepmother, Brianna is my sister, and Jeff is my brother.
Juli's parents are Barb and Ron
Juli's middle sister is Kim - she is married to Chris and has two daughters, Kaycee and Katie.
Juli's baby sister is Diane - she is married to Adam and they have three children, Kenneth, Ahlana, and Trevor (i only met Ahlana and Trevor)
- - - - - - - - - -
Going to start from the beginning this time, the day after I got to N. Fort Myers where we were staying with Juli's sister Kim - we had Kim's baby shower. Her daughter Katie was born 4 months early back in February and it was touch and go for a while but she came home about a month ago and is the sweetest thing you'll ever meet - a cuddler through and through. and she's up to 8 1/2 pounds!! woo hoo (she was 1 pd 8 oz at birth :-) someone smaller than me!!)
But moving on, Baby shower pictures lol
We of course had the classic Baby Shower games
The Clothes Pin Drop (I think I only got one lol) These pictures are of Myself, Kaycee Ahlana, and Brianna and Barb and Diane with Ahlana watching over Barb and Diane.
No freakin clue why the change in picture size - above is me, Brianna, Kaycee and Ahlana, below is Barb and Diane with Ahlana watching.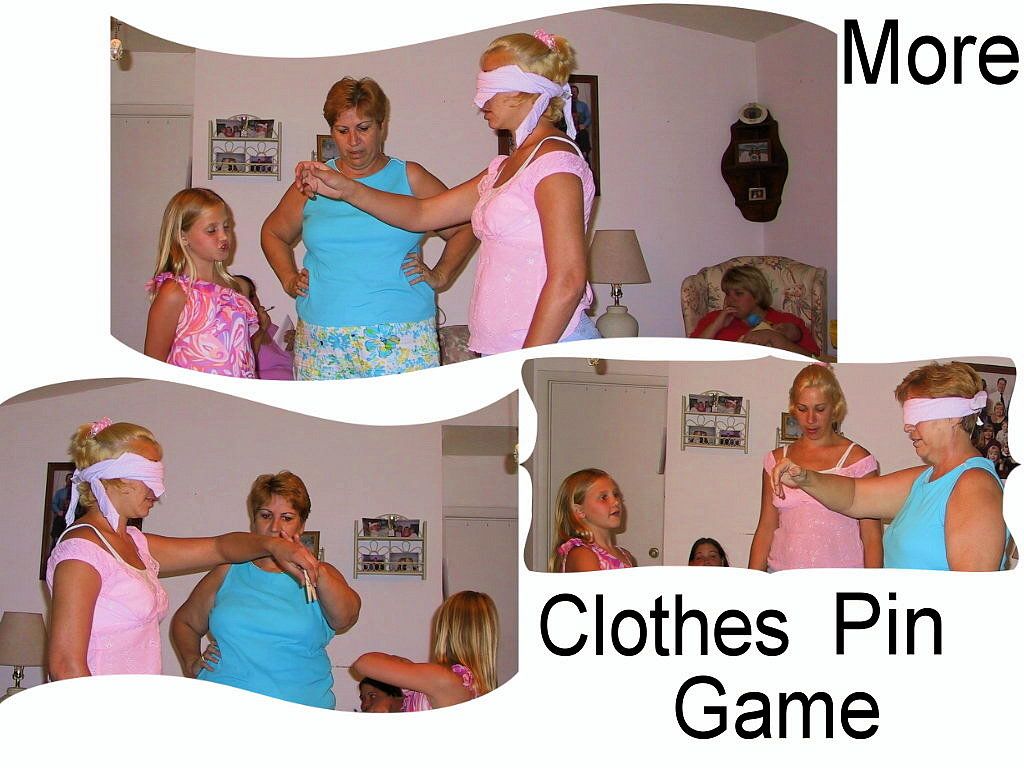 And we had the Cotton Ball Game - which I won with 42 cotton balls in 30 seconds - YEAH BABY!!
Only pics we have though are of Kim and Kaycee...
Of course there were numerous gifts - lots of clothing and a mobile and items that would come in handy (bottles and liners and diapers ect). But there were a few I just have to share. Chris' mother made a quilt (well two) for Katie...
Aren't they adorable? Katie's nursery is done in Ladybugs, Butterflies and Flowrs - hence the design for the quilt. And to not lead out Kaycee - her grandmother also made her a bedspread (quilt) and matching Sham, this is the bedspread...
My Little Pony of course ;-)
This was my gift - opened by Kaycee for her sister....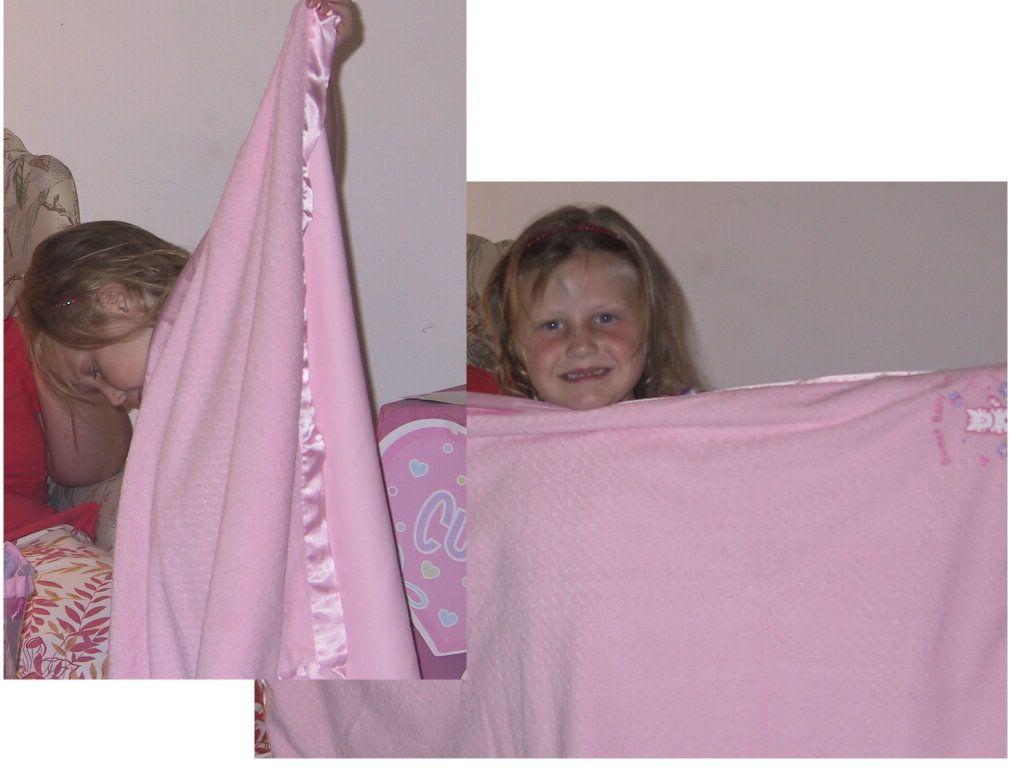 And this is the cake - isn't it just the most adorable thing you ever saw??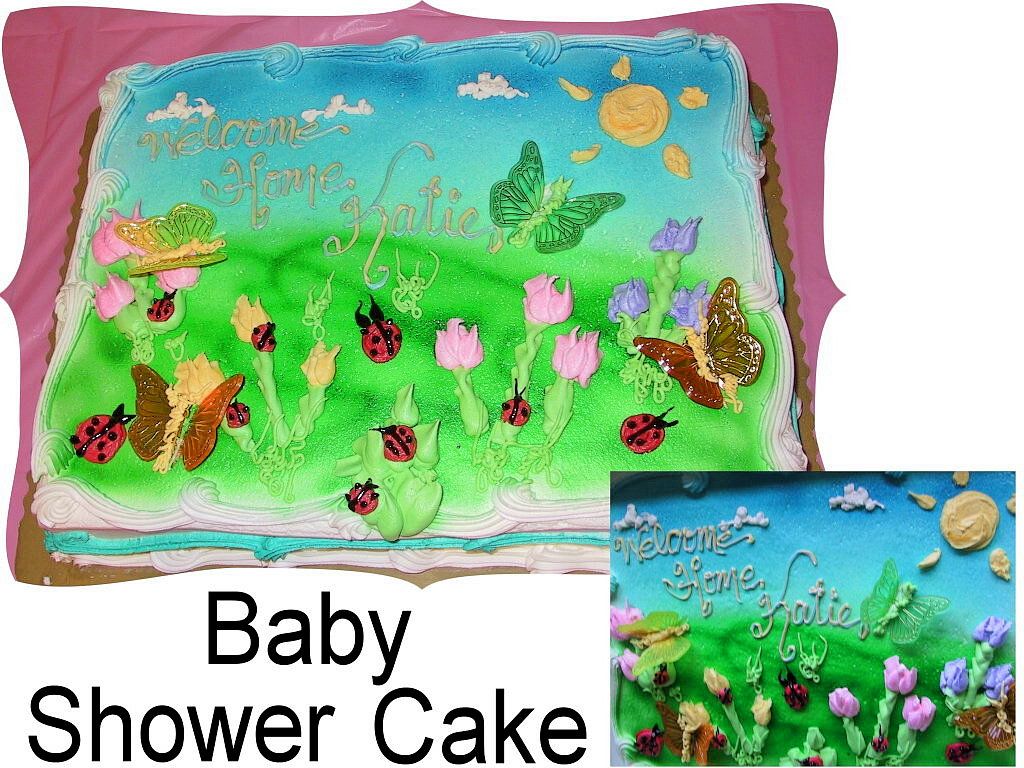 And of course last but not least - here's Dad and I at the shower :-)